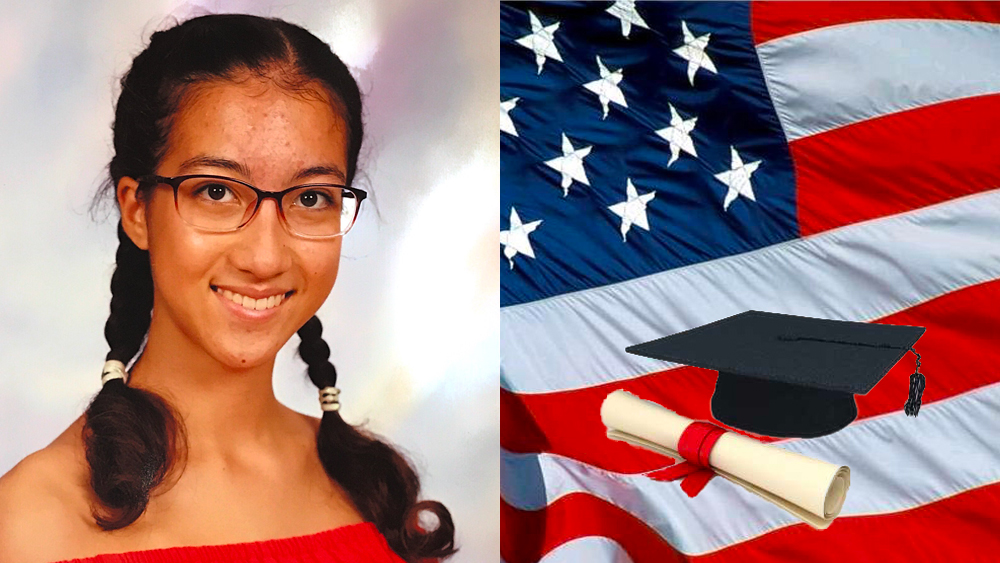 Emilie CASTELLANI (3e 1)
Hi! My name is Emilie CASTELLANI and I am in 3e 1 at Stanislas Cannes school.
I have played the harpsichord for 10 years and the violin for 7 years. I really enjoy Chinese painting and I am keen on eating sushi, pizza and Peking duck! I also love collecting Playmobil. I like making short movies with a friend and posting them on YouTube.
I chose the High School Diploma to improve my English and to get a Diploma that will be very useful for my future life. It also helps me with English courses at school. English is an international language, so it is important to learn it.
I am now in English II, and I work between 2 and 3 hours every week, always on my computer. I prefer working on weekends and I try to get ahead with my work. The activities are varied and very interesting. For me, the best part of this program is the live sessions.
It is the best way to learn English without going to an English-speaking country! I love the Dual Diploma because I can learn English with students from all over the world and speak with an American teacher, just using my computer at home. She is very kind and she always supports us!