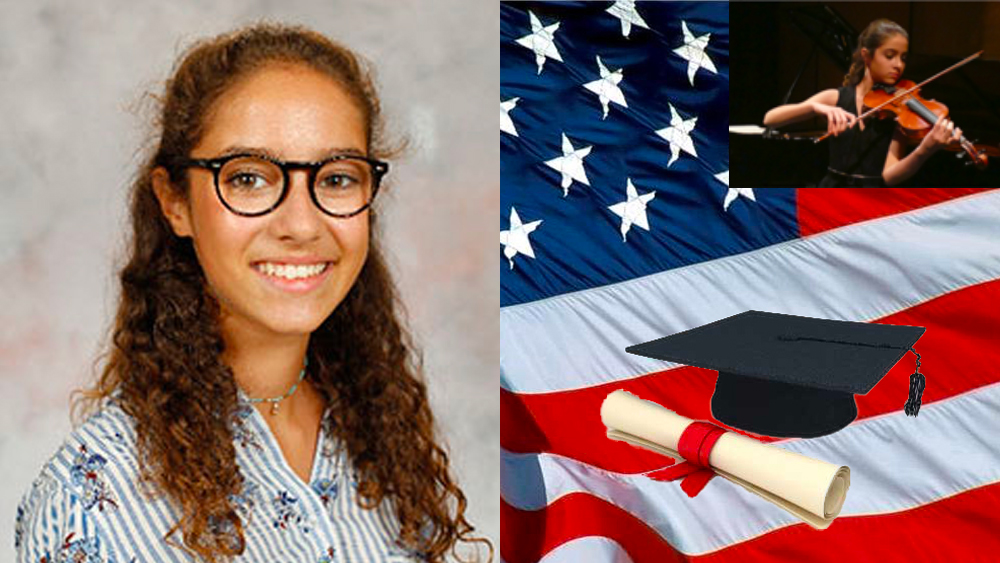 Norah KALOUSIS (3e 8)
Hi everybody, I'm Norah Kalousis and I'm fourteen.
I study in a special class in Stanislas because I've played the violin and the piano at Cannes Conservatory of Music since I was four. They're my hobbies. I'm also part of four orchestras, one gipsy, one symphonic, one chamber-music and one which travels every year. When I was nine, I went to Argentina where I participated in the International Music Festival of Iguazu. In April, I will fly to Costa Rica. This is why I've chosen the High Bac Program.
It's a great opportunity to perform in English and communicate with anyone in the world. The live sessions are very interesting and enriching. They permit to meet people from other countries and to talk about various topics. For my part, I'm in English II and I appreciate for example, Burlington because there are a lot of exercises, vocabulary, pronunciation, listening, comprehension… I also enjoy the Buzz tasks. Later, I would like to travel in many places and work abroad, particularly in the USA. Nowadays, being bilingual is essential. Combining everything is a big challenge but nothing is impossible. It is necessary to work ahead, this is what I do, especially during the vacations and sometimes at week-ends when I get time left. I really hope that I will graduate! Don't hesitate to try it out.